Pony reinhardt is the owner and curator of tenderfoot studio.
Pony Reinhardt is an astral ruffian, thriving in the wilderness of the lost and found nebulae and dripping carbon monoxide. Her art is a cosmic cataclysm of the Ghastly Phantastic.
She crawled out of the Maryland Institute College of Art with a BFA degree in fibers and a truck-full of "stuffed animals." Her menagerie of crafted corpses keeps company with a bestiary of all origins — stop-motion animation, ceramic, and every kind of paint. You can see more of her fine art work at The Lost Fur. Pony is following a natural evolution from the use of skin as a sculptural medium to canvas. Hopefully the laws will soon allow her to combine these two interests.
Pony has shown in the Smithsonian National Gallery of Art and her awards include US Presidential Scholar of the Arts, Virginia Museum of Fine Arts Fellowship, and The National Foundation for the Advancement of the Arts Silver Award.
Her body of tattoo work is built on a framework of ritual placemats and alchemical diagrams. Each piece is a synergy of elemental spell materials, drawing inspiration from the natural world.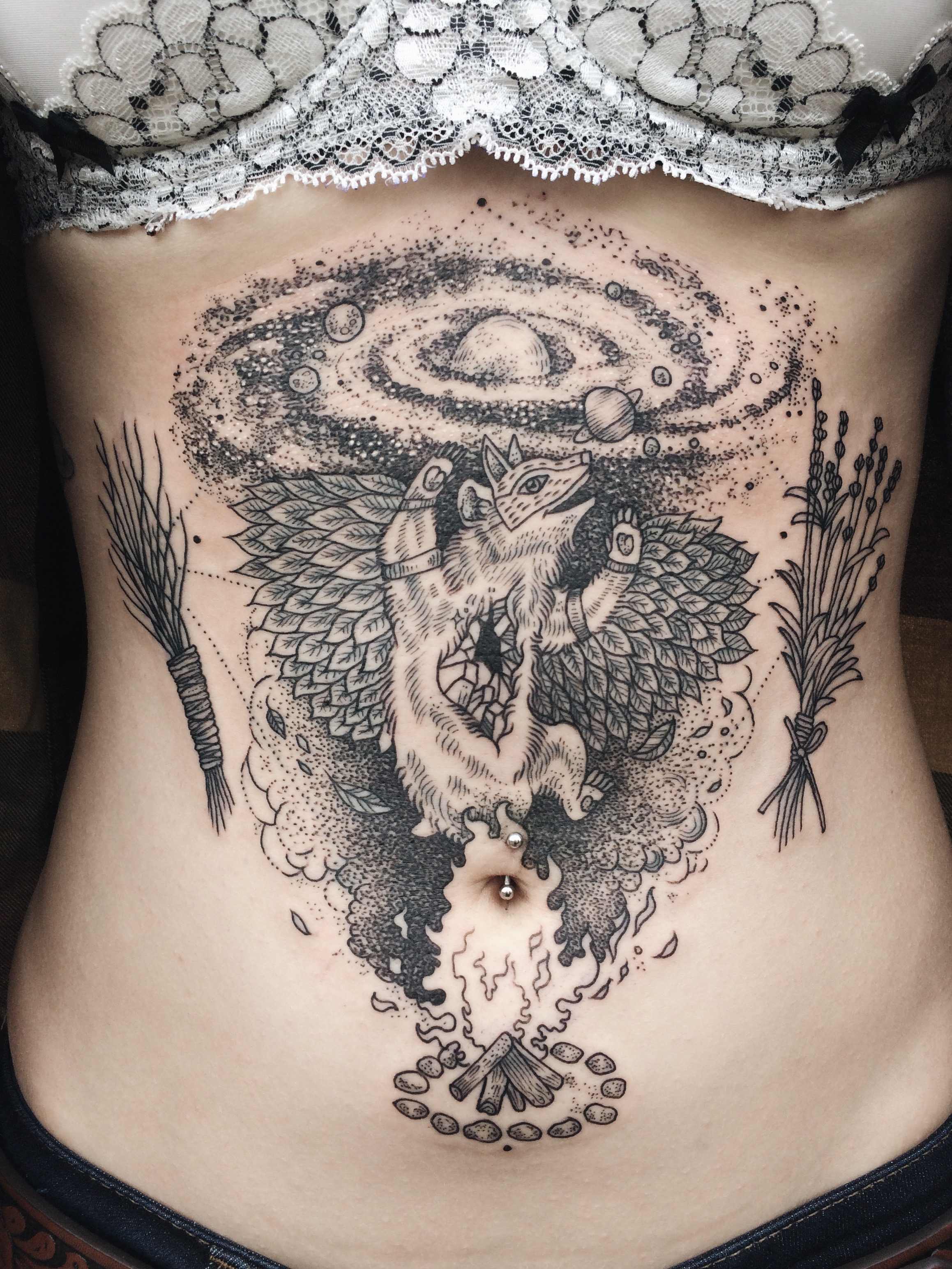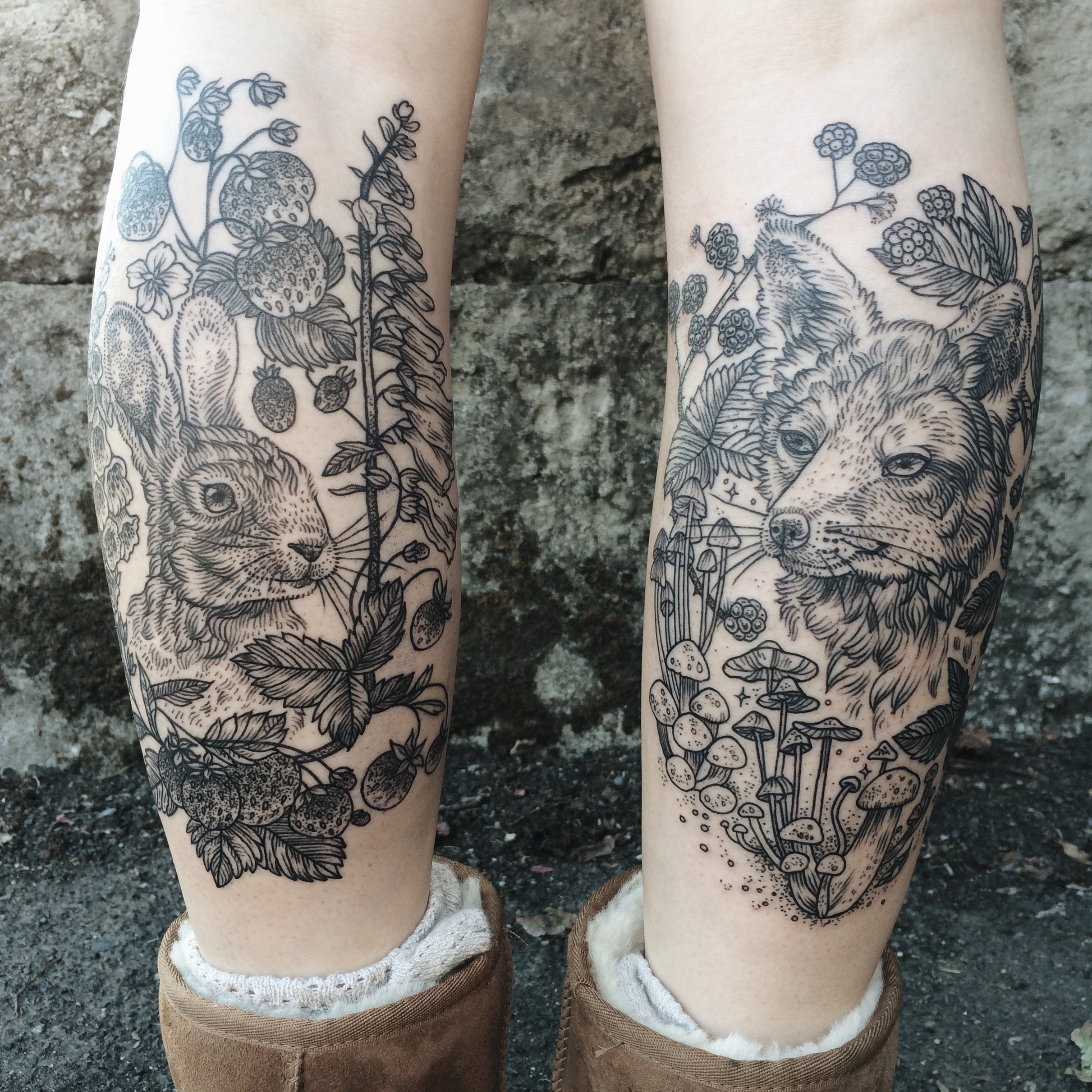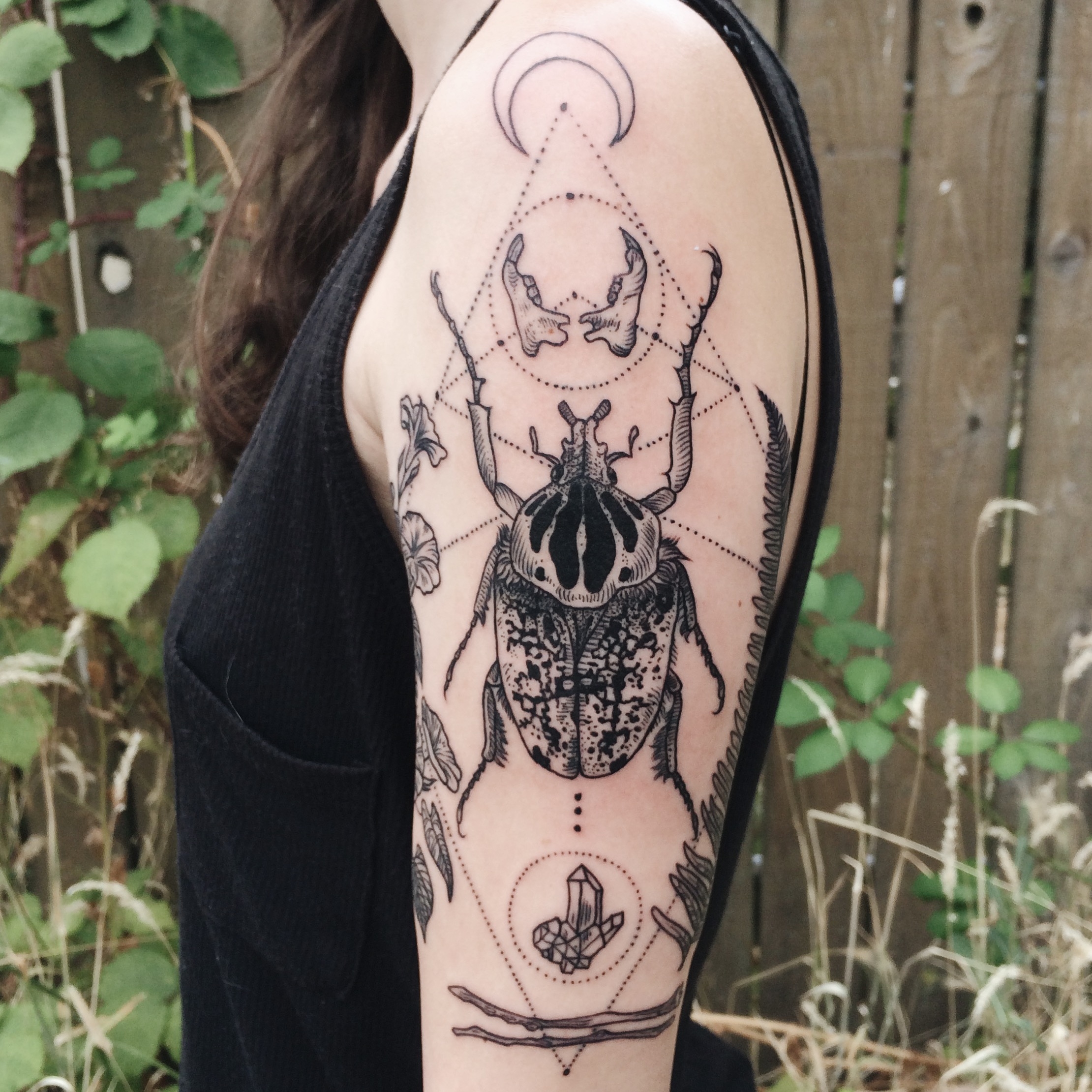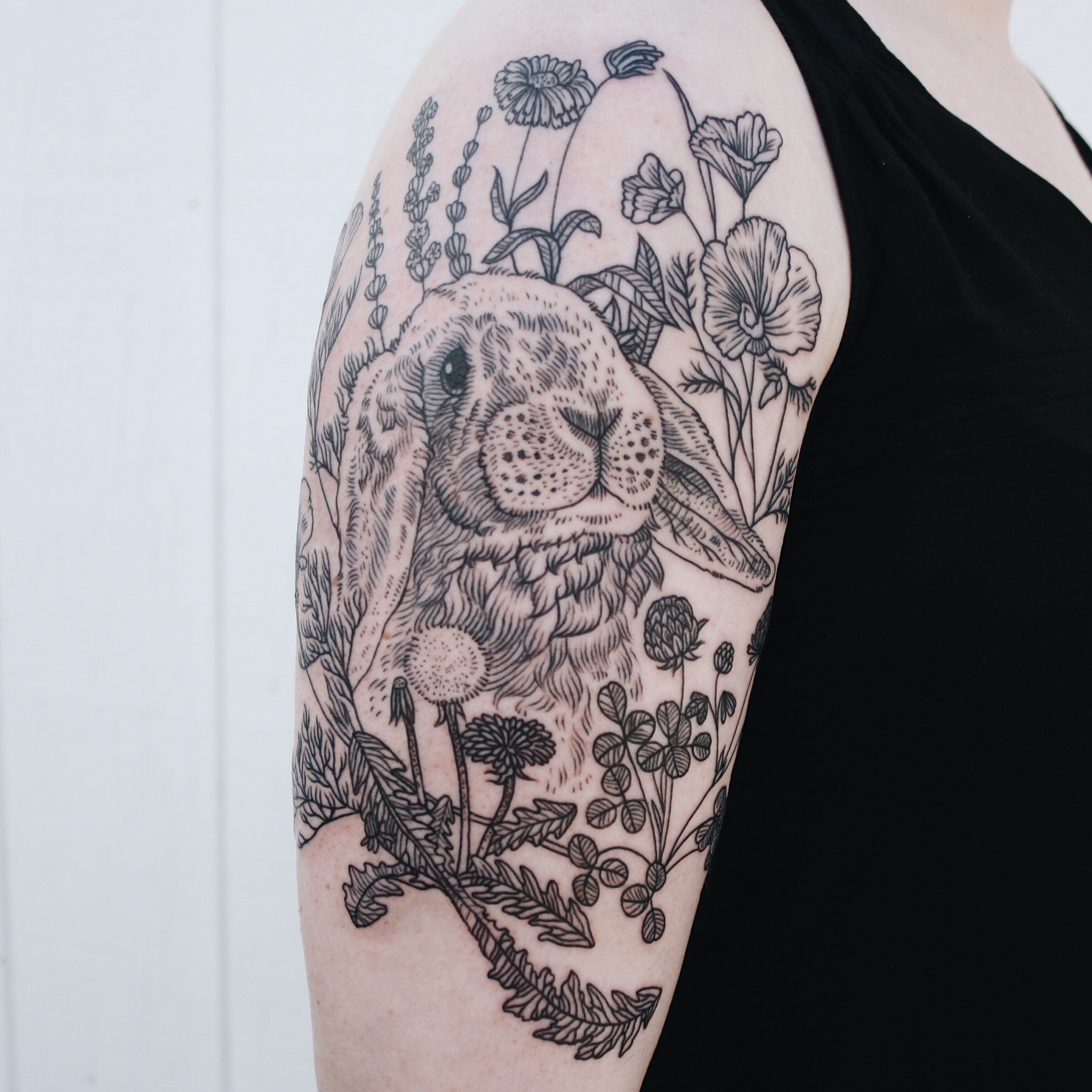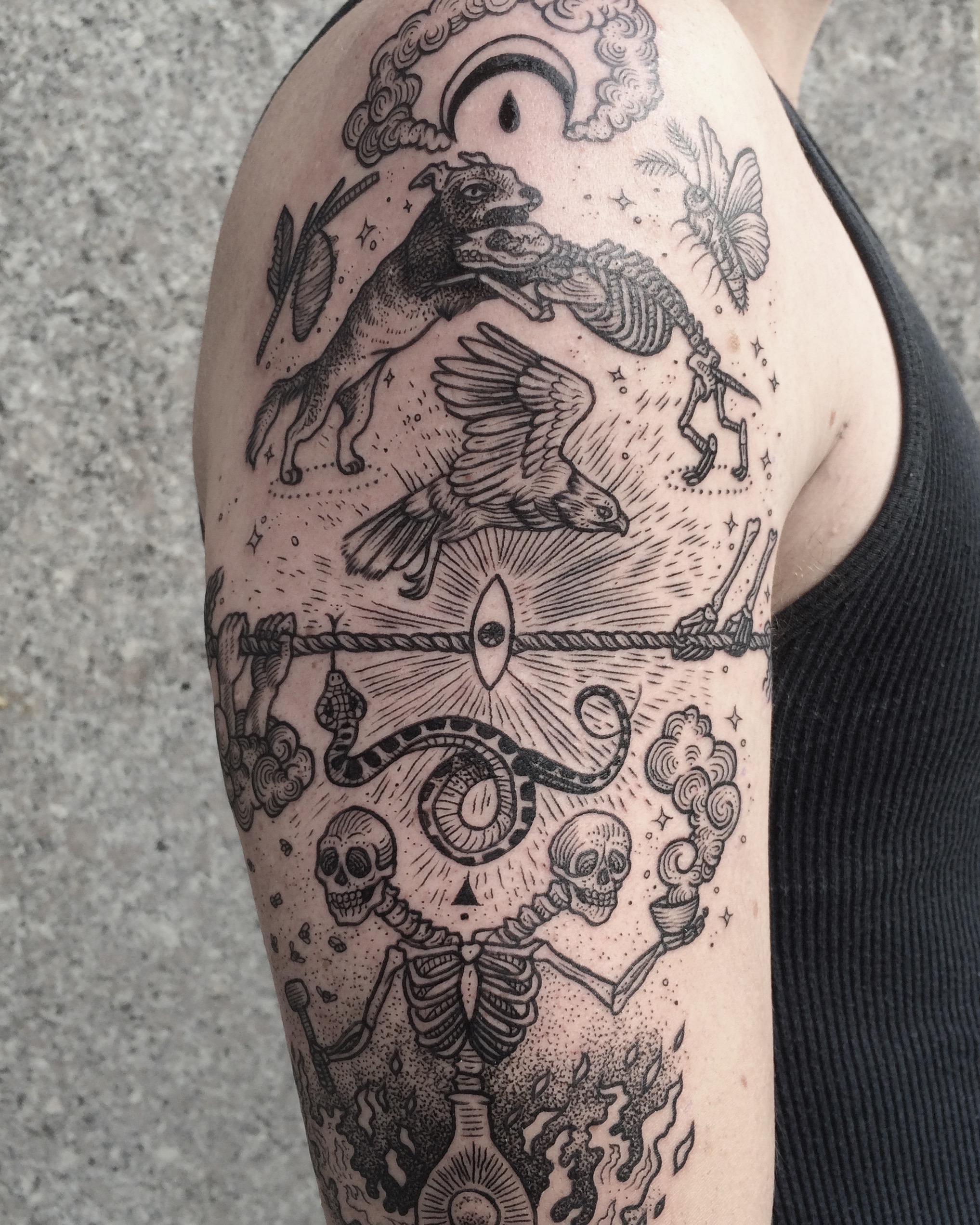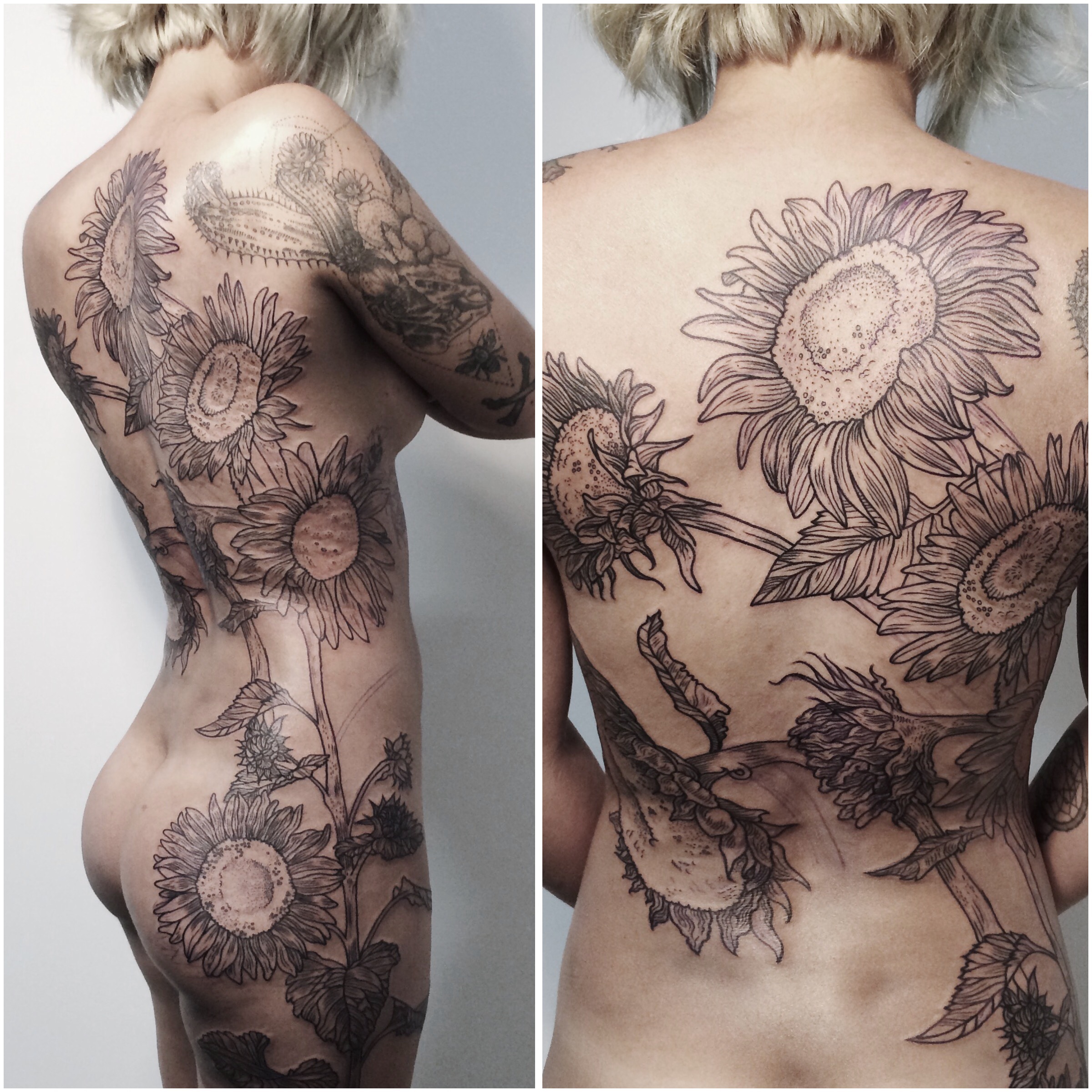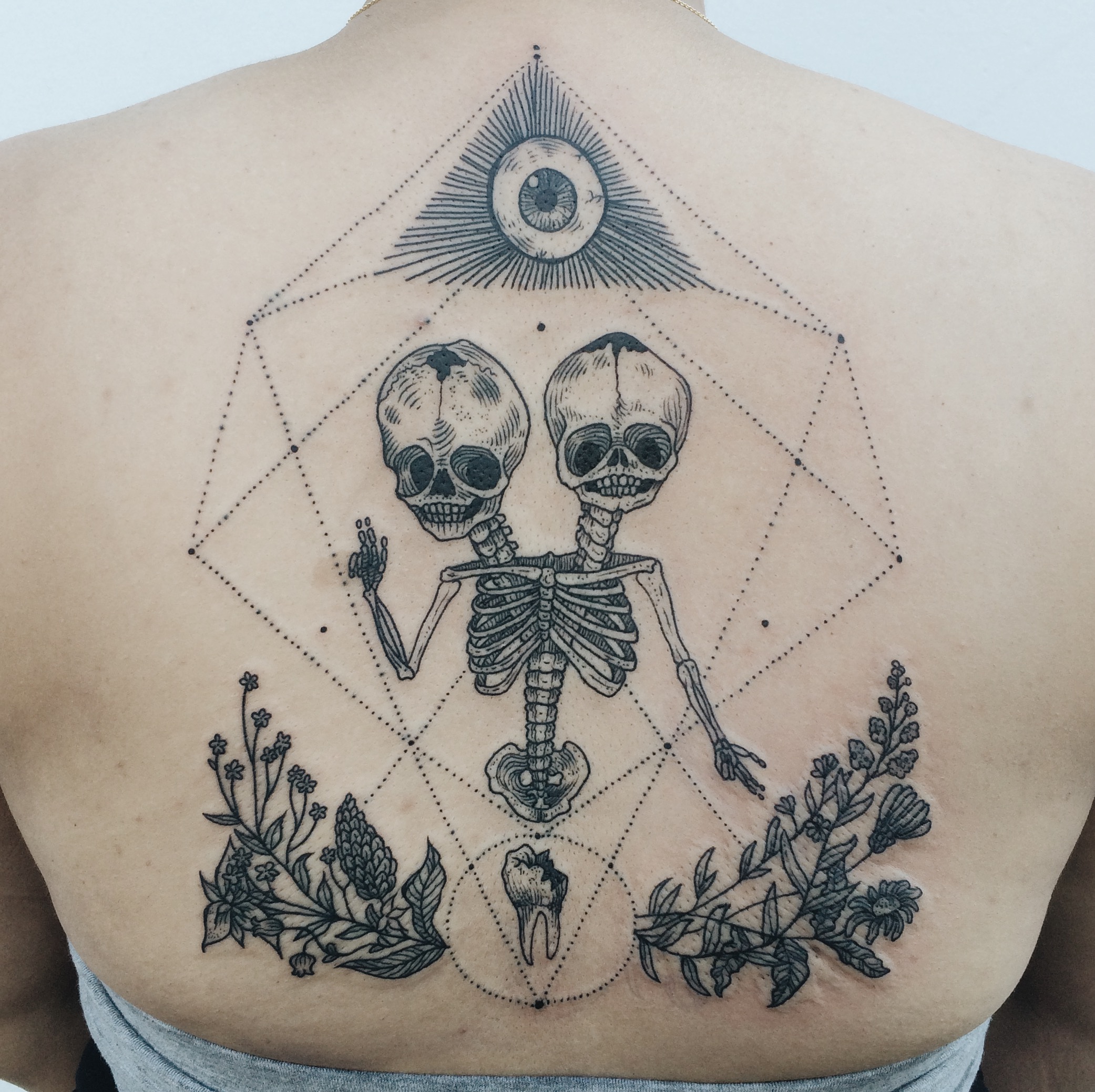 @horseforest
December 15-19th 2015
@horseforest is a Pacific Northwest handpoked tattoo artist who has been working professionally for 3 years. She is already booked up for the 15-18, but holding a walk-in day on the 19th. Check out her Instagram for more details!
Samantha Mancino
January 5-11th 2016
Samantha has been tattooing since 2008, and currently resides at Ink Ink Tattoo in Los Angeles, under the wing of old school tattooers Karina Mayorga and Stephanie Suhm. Originally from Florida, plants and animals are her inspiration for black and grey, fine line tattoos. Samantha's tattoos are designed to complement the body and channel the natural beauty of flora and fauna, as best as humanly possible. Check out her portfolio and instagram - then e-mail her at smancinotattoo@yahoo.com to book an appointment!
@ghostmeadow
March 11-12th 2016
Katie is an illustrator and tattooer based in Vancouver, BC.
Check out her IG @ghostmeadow for announcements about her flash days coming up!
Ben Waara
March 21-23rd 2016
Ben has been tattooing since 19 years old, starting at Living Color where he honed my craft with some great artists. He then had a great run at Pure Image in Fairport, where he met a kindred spirit in Joel. They had a great time working together and really enjoyed and appreciated each other's work. He's now working at Pyramid Arts Tattoo and loving it, working with talented artists, learning a lot, and having a great time.
He wants to say thank you to his friends, family, and all the artists he's worked with for supporting him and helping him get to where he's at today. Check out more of his bold neotraditional work on his instagram and then e-mail benwaaratattoos@gmail.com to get in touch!
Junko Osaki
April 20-23rd 2016
Hello, friends! I am a traveling artist from Minneapolis. I primarily work in black with a style described as linework, etching, woodcut, blackwork, etc. and mostly design pieces inspired by nature, animals, life, death, and the weird. My website is www.skinpapercloth.com which has information about booking. My email is junkotattoo@gmail.com.
Thank you!
Guest artists are always welcome and we are always accepting resumes for potential full time artists. If you are interested in working together, please send an e-mail with your portfolio to ponytattoos@gmail.com